Corman's World


The weather lately has let up some in Texas, which I'm very grateful for. I don't know how they manage the cold up north. I can take it for a while, but the overcast gloom and clouds was starting to get to me. So I stayed inside unless I just had to get out. I've also been experiencing a weird sore throat on the left side of my head and also some accompanying ear pain on the same side. I asked an oral surgeon about this, but he was sort of baffled by it as well. I thought maybe it's just a cold, so who knows? If it doesn't clear up in a bit, I'll have to get it checked out. Life is weird.




The other night I caught the documentary on Roger Corman, Corman's World. It's pretty good if you've ever seen any of his films. Most are pretty low budget, and most also have a certain, cheesiness to them, but there's also some entertainment value there as well. He gave a lot of famous actors their first break in the business, like Jack Nicholson, and also did the same for a lot of budding directors, that went on to become quite famous in the industry. A lot of those same folks appear on the documentary to either talk about their experiences working with Corman, or about other facets of the industry. It was a pretty breezy watch, and a lot of fun. Trivia: I had no idea that Roger Corman had made around three hundred films. I also had no idea that William Shatner starred in his first serious film, made about race relationships.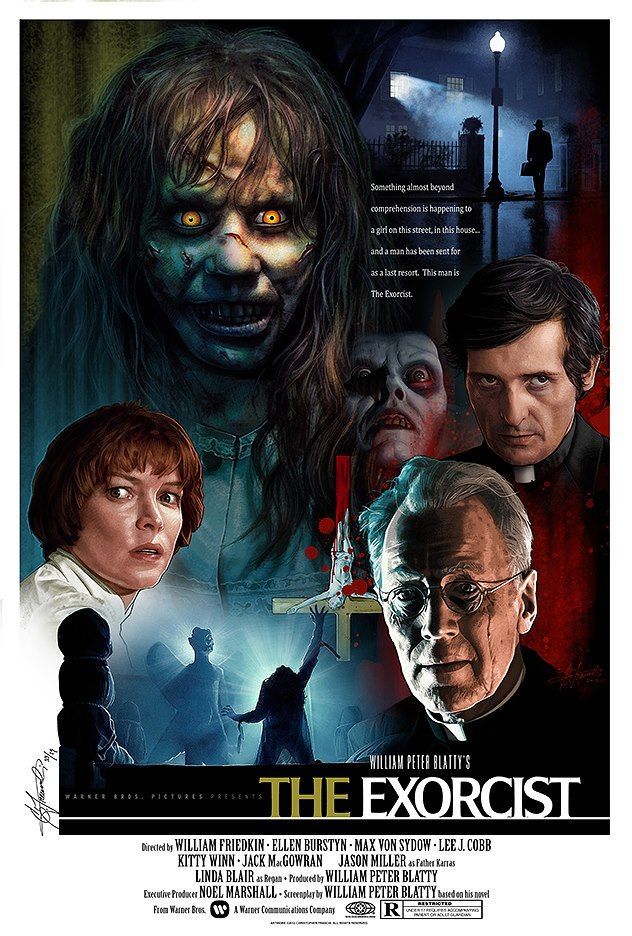 I also ran across a short documentary on William Friedkin on Youtube, where he name drops a few of his favorite films. I've enjoyed some of his films to various degrees. I say my favorite ones are: The Exoricst, The French Connection, and Sorcerer, and to a lessor degree, Bug. Bug was taken from a stage play, if I remember correctly, so it was sort of a small scale film, but I did enjoy it. It is about the decent into madness and also deals with conspiracy theory. It's sort of an acquired taste, but still worth a watch. The first three films, however, The Exorcist (horror), The French Connection (crime), and Sorcerer (suspense) are all well worth checking out, if you've not seen them.

Sorcerer is a remake of the film, The Wages of Fear. I didn't know that when I first saw it in the theater long ago, I was just taken in by the film's poster artwork, and wondered what the film could have been about. Plus it starred Roy Scheider, who I've always enjoyed as an actor and the soundtrack was by the German electronic band, Tangerine Dream, and that was enough to pull me into the cinema. Turns out the title of the film is pretty misleading--I was expecting something like science fiction or dark fantasy, but I think the film about some fugitives driving a truck full of nitroglycerine to help put out an oil fire, was very suspenseful and one of my favorite films still today.