Akira Sherlock Downton Abbey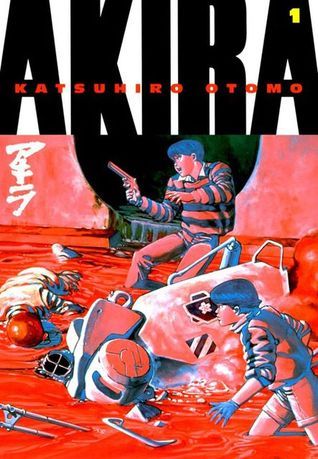 If you happen to be a fan of Akira the manga or the anime, you might like to hear this podcast about Katsuhiro Otomo's stunning science fiction masterpiece. I remember watching it many years back on the Sci-fi Channel and being blown away by it, although not totally understanding it. It's a bit bombastic and over the top, but you'll hardly forget some of the scenes from it, and the artwork is fantastic.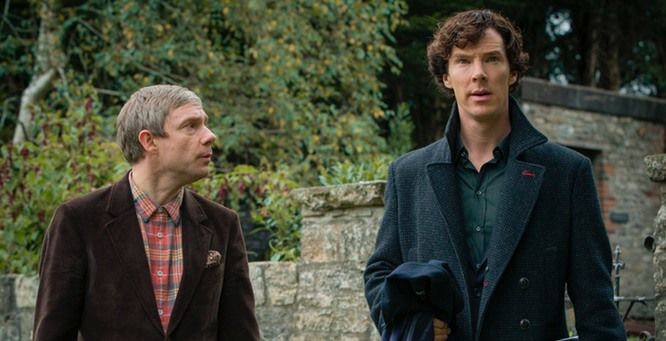 I really can't think of two television series more differently paced that the BBC Sherlock, and the BBC Downton Abbey. Sherlock is very fast pasted, and throws multiple images at you quicker than a Waring blender. I always feel exhausted after watching an episode, and to be fair, the current season 3 has been a bit uneven at times. I thought the season opener, which continued from the great cliffhanger of Season 2, concerning the confrontation of Sherlock and his nemesis, Moriarty, was a bit of a letdown. Perhaps letdown, may not be the right word for it, I thought you just had to suspend disbelief a great deal. Even so it was still a pretty great episode the way it was handled, showing different perspectives on how Sherlock survived from the former season.

Last night on Sherlock, they aired a really good episode called, His Last Vow. I was thoroughly engaged by it. In it they presented another arch and powerful villain for Sherlock to encounter, Charles Augustus Magnussen. He was supposed to be someone that all of England, even Scotland Yard, and the politicians were afraid of. He was known for his blackmailing ability. That may not seem like that deadly of a power, but it turned out to be so. There were many unveilings within the episode, one concerning Watson's wife, to whom he had recently married, a look into Sherlock's home life, his upbringing and relationship with his brother, Mycroft, and their mother and father, Sherlock taking on a junky protege (no kidding, weird), a new love interest for Sherlock, and so on. It was really a great episode all the way around.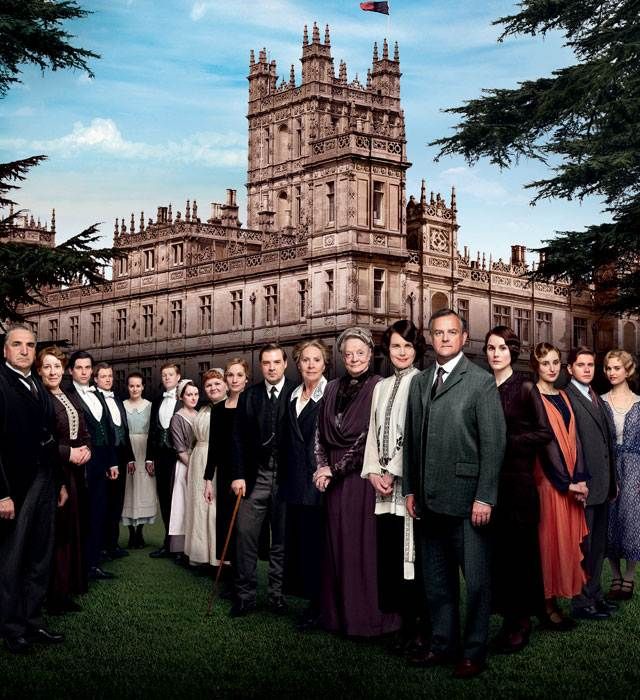 Downton Abbey on the other hand moves pretty glacial slow, and I can well imagine some people might be turned off by that or might feel it would try their patience, or they might think it's too stuffy or highbrow. I felt the same way, but I have to admit, once I watched a few episodes I got hooked pretty easily. It does move pretty slow, but the scripts are so well written, and it's so well shot, that it's hard not to be engaged by it. Plus the characters are all pretty interesting. This is Season 4 for it, and I really picked it up around the third season, which was the one that hooked me. I went back and watched the first two seasons and got caught up, and so when Season 4 started I was up to snuff. So far, this season strikes me not being quite as good as last season, but there are a few plot threads that I'm curious as to how they'll play out, particularly involving the rape and misfortune that happened to the servant woman, Anna, and her husband. There's also a plot thread concerning two of the male and female servant that are dredging up dirt and so forth. I'm not entirely sure what their plans are, but you get the feeling they are trying to undermine someone with their plans. I may have missed on that particular plot point, so I'll have to go back and re-watch parts to Season 4. It's one of those shows that you can watch again, however, as more will reveal itself on multiple viewings.