Television Eye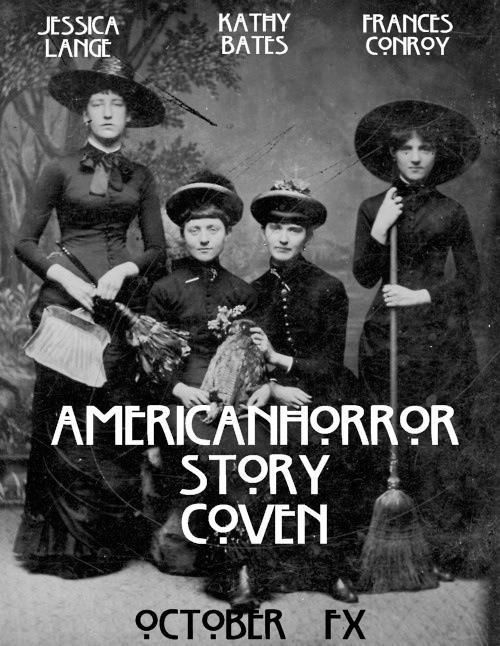 Along with fall weather, Halloween, a new football season, we are starting to get some of the new fall television season. Last night I watched Survivor on CBS, Toy Hunter on the Travel Channel, and later American Horror Story on FX.
I still enjoy
Toy Hunter
as it appeals to my geek collector mindset. I don't buy many toys or much in the fandom world anymore. I would in the past pick up something sort of cool if I ran across it at a really good price like an action figure, or a sci-fi model of some sort. If I collect anything these days it would be DVDs, or a book, magazine, comic or graphic novel here and there, and that's about it. But I still enjoy the show. It's steeped in nostalgia even though I wasn't a huge toy collector and Jordon Hembrough really knows his business and can provide all these tidbits of history and anecdotes about the toys he's collecting, along with showing some of the old TV spots which advertised the toys back in the day. Jordan was trying to find toys to buy and sell for the
Chiller Theatre Expo.
American Horror Story followed that, and hit about the right horror sweet spot for me as far as something horror based. I'm pretty picky about horror and most modern horror just doesn't do it for me as it's more about torture porn (a term I kind of hate), gore, or remaking films from the past, generally with bad results, or sequels and more sequels.
I'll admit I wasn't an active follower of American Horror Story when it first aired. This is the third season, and last night's episode impressed me. It also seemed a good jumping on point for newer viewers if this is your cup of tea. You don't have to know much back story although there's plenty on the net if you want to read up on older episodes. Basically we are just dealing with a coven of witches. Jessica Lange's character plays the head witch, under her is her daughter, and they don't get along well. Then you have the younger women under them, that are more or less the students. Some of the students have been sent to the academy for different reasons and skill sets. One of the students has killed someone, and I'm guessing it's part of her punishment. The newest student also accidentally killer her boyfriend while having sex (from what I assumed). One of the younger women, Nan, appears to have Down Syndrome and is clairvoyant. Another young witch has telekinesis, and so forth.
So the plot for the academy is set up and two of the students go to a frat party one night. One of them is given a spiked drink and gang raped (yes, this show isn't for very young viewers). We also find out that there's a religious cult in the area that are killing young women who are suspected of witchcraft. Jessica Lange's character is looking for a formula to restore youth, and we get some backstory on an evil witch, played by Cathy Bates, who is buried in the area.
Last night's episode also featured an Iron Butterfly song, In-A-Gadda-Da-Vida, which delighted me to no end during a sequence with Jessica Lange. At any rate, it grabbed my interest like that old black magic, and pulled me in. It has interesting storytelling, odd camera work, a good spooky soundtrack, and makes for freakishly twisted entertainment.