Let's Get Small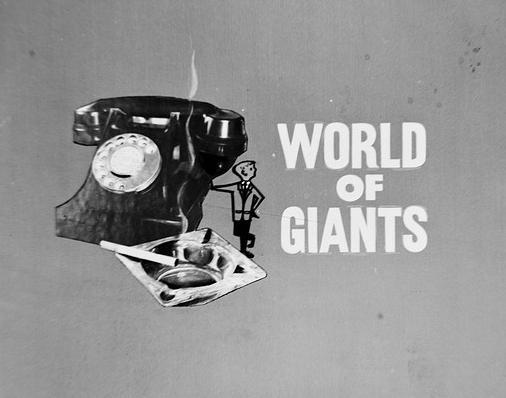 It's time to get small with the World of Giants. It was a 50's TV series in which Marshal Thompson plays Federal Counter-Espionage Agent Mel Hunter, who uses his small 6-inch size to infiltrate areas that a full-sized man could not. The series co-starred Arthur Franz as his full-sized partner, Agent Bill Winters. Agent Hunter is carried around from one mission to another in a briefcase with a small chair inside it. It's pretty weird when your partner could be stepped on and squashed like a cockroach, but that was the wacky world of the 50s.
World Of Giants was produced by the company responsible for such hit series as Highway Patrol, Sea Hunt, and Bat Masterson. Not a success, this syndicated series only lasted thirteen episodes, although Thompson went on to later star in the successful CBS series
Daktari
a few years later.
Heckling required, link:
here.