Live Long & Prog On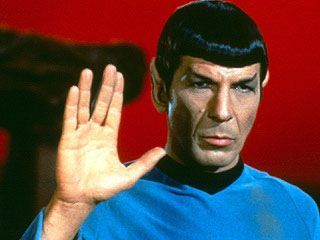 Live long and prog more or something like that. Actually this tidbit of news doesn't include Spock or Leonard Nimoy, but is more about William Shatner. I'll say one thing about Shatner, he knows how to have fun and how to reinvent himself and make money. It's amazing that the guy is still acting at his age, does cons pretty regularly, commercials like the Priceline ads, and releases music. I have his The Transformed Man album and his humorously titled, Has Been. They're both pretty good too. I'll admit, The Transformed Man, was an early release and probably only going to be something a diehard Trek or Shatner fan would care about. Also to be honest, Shatner doesn't sing per se, it's more like speaking in prose. The Has Been album though bumped that up quite a bit. It's more rock oriented, does have a bit of sly humor in that it doesn't take itself too seriously, and they got good musicians to play on that album as well.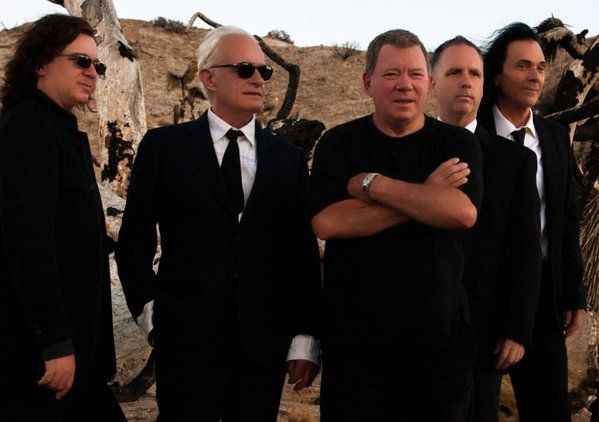 William Shatner's newest album will be titled, Ponder The Mystery, with the progressive (prog) rock group Circa: featuring Billy Sherwood and Tony Kaye formerly of the band Yes. This most recent solo record, Ponder the Mystery, which includes guest artists from the prog and fusion genres such as Rick Wakeman, Al DiMeola, Steve Vai, Robbie Krieger, Vince Gill, Edgar Winter, George Duke, Zoot Horn Rollo and Dave Koz to name a few, expands Shatner's musical horizons due to the fact that all of the songs are original, written by Shatner and his musical partner in the project Billy Sherwood. The album will be released on both CD and vinyl on October 8, 2013.
This partnership of Shatner and Sherwood has created a vast and expansive artistic landscape for Shatner's amazing gift of poetry while Sherwood composed the musical backdrop. The record is conceptual in nature: following a man in despair through the setting sun, twilight and finally darkness, and in the process, regains his joy of life.
Both Shatner and Sherwood had a vision of taking the record to the stage and performing it live. When it came time to form the band for this event, Circa: was the obvious choice, Sherwood and Kaye have had a long running musical relationship playing on stage together with Yes and forming Circa: in 2006. Circa: recently released a new album Live From Here There and Everywhere.
In a statement released on Facebook, Shatner revealed that he and Circa would perform the album in its entirety: "I hope you will be able to join us and help us to Ponder the Mystery!" he said. Ponder The Mystery comes as Shatner's fourth album, following up from his 1968 debut The Transformed Man, 2004′s Has Been and 2011′s Seeking Major Tom.
Shatner penned all the lyrics, which he said deal with, "ageing, depression, love and beauty" in a press release.

He went on to describe 'Ponder The Mystery' as, "quite possibly the most creative thing I have ever done."

In a statement released on Facebook today (September 2), Shatner revealed that he and Circa would perform the album in its entirety: "I hope you will be able to join us and help us to Ponder the Mystery!" he said.

'Ponder The Mystery' comes as Shatner's fourth album, following up from his 1968 debut 'The Transformed Man,' 2004′s 'Has Been' and 2011′s 'Seeking Major Tom.' - See more at: http://www.allaxess.com/guitar-blog/guitar-news/william-shatner-to-tour-in-support-of-new-prog-rock-album#sthash.sEzHPswV.dpuf