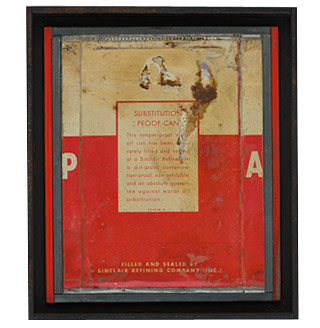 Mike check, mike check. Is this thing still working? It's been so long since I posted, I almost forgot how. My past life lately has been in such a whirlwind, I forget where to start, and I really don't care to divulge all the past either as it concerns dealing with some of my past family affairs, and sometime those are best left private. I'll just say I've been dealing with a death in the family, very time consuming, very heart breaking, and I'll leave it at that.
The past week I've been cleaning out a metal storage shed next to my house. It's where I stick all my lawn mowing equipment, tools, water hoses, and anything else that I think can handle the weather and such. It had been a long time coming really, as there was stuff in there that my Dad had stored when he moved into this house. I bought the house from my sister and brother when I moved down here a couple of years ago. It was the retirement home that my parents had built when they retired in 1985 or '86--somewhere around in that time span. It's a nice home carved out in the piney woods of East Texas. But when I moved down here, I had my stuff, plus their stuff in the house and the storage shed and upstairs in the study as well. So there's plenty of stuff. I swear it's amazing how much stuff we accumulate over the years of living. But summer is here and over the past week, I've sweated like a dog and such, and seems to have brought on an allergy attack or possibly some sort of sinus infection with a little sore throat too. I didn't sleep too well last night. I'm hoping it's just a minor thing, and I can use the over-the-counter NeilMed Sinus Rinse kit, and maybe pop some Zyrtec and I'll be feeling better soon. So we'll see how it goes...
I watched The Hobbit last night once I got in from finishing up my little storage chore. I forgot to mention I took some of junk down to the local landfill to dump. Afterwards I got cleaned up, fixed some supper, and stuck in the movie. It was pretty good, although quite frankly I was so pooped from the day and also rather tired after the meal and the shower, I could barely keep my eyes open. I got about half to three quarters of the way into it, and had to call it a night. I'd read the book many years ago, and could recall the general plot of the story, although there seemed to be a scene here or there I didn't remember, which might have been possibly added to pad out the film out into three movies. Jackson might have gotten some of the extra filler by adding something from The Silmarillion or some other source. At any rate, I'll probably start up and watch the movie from where I left off last night, and maybe re-watch some of it as well. I'd forgotten that Sylvester McCoy (who played seventh doctor in Dr. Who) played a small role in the film as the brown wizard, Radagast. It was nice to see him acting again.
I also watched Murder, My Sweet off TCM Friday night. I'd seen it before. It's a rather convoluted crime noir in which Phillip Marlowe gets paid to find a missing woman. Before long he gets pulled into all sort of things. There's an interesting special effect though about in the middle of the film, where he gets captured, beat up, and drugged, but also could have been some sort of truth serum and possible other drugs. But I thought they conveyed a drug stupor pretty well in the film.