Yesterday I listened to the live album, Yessongs by Yes, the Britsh progressive rock band. I'd forgotten how great it was until it queued up on my stereo to reveal its regal majesty--very layered songs, complex arrangements, great musicianship, positive lyrics and good vocals by Jon Anderson. Just an all around great band, more famous for their earlier work than their later efforts.








I always admired Roger Dean's artwork too, which usually graced a lot of the album covers, and some music fans say had to have influenced the art direction for the James Cameron film, Avatar.

I got out late for a walk and decided to walk around the University of Texas Tyler campus. It's a nice walking route. I generally don't like to drive somewhere to walk, but the last time I walked around here, I ran into a couple of barking, upset dogs, so decided to avoid that scene. Of course the angriest one of the two was a Chihuahua, but I kept my eyes on both of them, having the hot pepper spray handy just in case.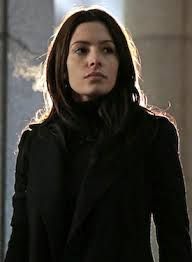 Later on that night I watch Person of Interest, followed by Elementary (a take off on modern day Sherlock Holmes), both pretty good shows. Person of Interest had a story called Relevance about a counter-terrorist, played by Sarah Shahi. I wasn't familiar with her or the character, but enjoyed it as it reminded me of the badass character, Black Widow, in the Avengers comic from Marvel. I know it's a bit over-the-top for a female to play that type role, but last night I found it enjoyable, plus she was nice to look at too.