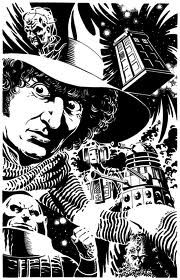 It's Saturday, yay, so I thought I'd get out and go to the comic shop and see if there's anything worthwhile. I was thinking of picking up a few of those Before Watchmen comics and mail them to my brother who is recovering from an operation. However, since it's Saturday that means it's also Sci-Fi Saturday. I'll watch Star Trek: TOS tonight and also Voyage to the Bottom of the Sea, which reminds me of Star Trek in someways. They are into the second season, and though some of the episodes are a bit cheesy, I still enjoy them so much so, that I went to Best Buy and picked up the first black and white Season One DVDs.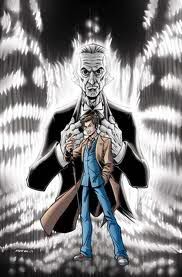 I ran into a Dr. Who link I thought I'd share. It concerns the news Matt Smith Season 7 episodes, and has a non spoiler review of the newest episode on it, A Town Called Mercy, as well as links to watch the first two episodes of the new series, Asylum of the Daleks and Dinosaurs On A Spaceship. There's also a link to a Youtube video of Sylvester McCoy at the Dragon Con, and a pretty cute clip of a young four-year old Dr. Who fan, who reviews the episode of Dinosaurs On A Spaceship, among a few other things.

You can find that here: link. It takes a minute or so to load, at least it does on my old computer.