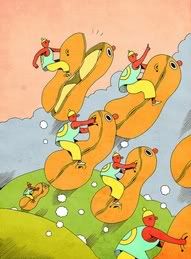 Well, I had to change up the comments section on ye ole blog, to get approval from yours truly. I started getting spammers leaving their little bird droppings in there--there's always bottom feeders around to muck up the rest of society. At any rate, I'm cooking a brisket today. My brother had been talking to me about how he'd cook a brisket in his dutch oven, on low heat in the stove. He kept it simple and I do too. Just wash off the brisket, salt and pepper it, I also added some brown sugar, and I popped it back in the refrigerator last night. When I got up today, I put it inside one of those oven bags for baking. (I don't have a dutch oven, but would like to get one, they are pretty versatile.) I warmed up the oven to around 350 degrees, and then lowered it to 325 or 300, and just let it cook slowly until done, around 6 or so hours. I liked mine pretty well done. At any rate, it smells pretty good in the house while it cooks.

I found some online comics if you are in the mood for reading something light. This first one is really light, not much dialogue at all, but it's pretty cute, and I like dinosaurs.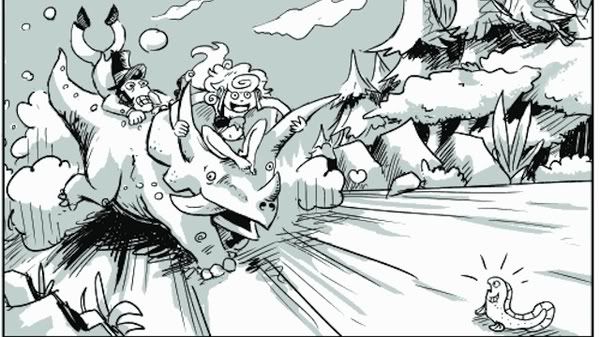 You can Dawn of Time: here.




Here's another one that's a takeoff on the Star Trek franchise, called Boldly Gone. I haven't read any of these yet, but it might be fun. It take place during TOS, but on board a different starship, the USS Mandela. You can find it here.




The last one is a takeoff on the Justice League, with Batman, Wonder Woman, Superman, Green Lantern, and that crew, but takes place when they are around grade school age. It's called Little League, and looks pretty fun, and has interesting art. You can find that here.