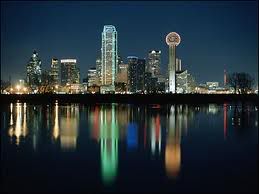 Last Friday I took a short trip to Dallas to visit my brother. We had planned seeing a singer-songwriter, Darrell Scott, who was promoting his new album, Long Ride Home, and was playing at Poor David's Pub on Saturday night. My brother had gotten us tickets, so everything was already set. Friday I got up and packed an overnight bag, and a few other things, and hit the road. It was a pleasant drive to Dallas, although they'd predicted rain around a 30% chance, so I figured it could go either way. I didn't think I would mind as long as it was just rain, not hail or tornadoes, which they'd had earlier in the year there.

I'd pretty much made it to Dallas without as much as a drop of rain, but as soon as I got off Interstate 20, and onto 635 LBJ, the loop that goes up to Plano, the skies opened up and down came the monsoon. Bob Dylan has a song on his Blood on the Tracks album called Buckets of Rain, and that's exactly what it felt like, or like driving in a car wash. Driving in metro traffic is scary anyway, as I have lived mostly in small to mid-sized Texas towns, but when you cut down visibility by 75%, due to a deluge, I start to freak out. I geared the truck down way slow, and just followed traffic as best I could, but I swear I thought I was going to have to take an exit and wait the storm out. However, my mind kept flashing on the storms that came through that part of Texas not long ago. They had some tornadoes move through parts of that area early in the year, and the news reports showed how these twisters would pick up these mobile homes and 18-wheeler trailers and toss them way up into the air, so I didn't want that to happen to me, and I didn't want to drive into any hail either, so kept truckin'. I finally drove out of the worse part of it, which was a sigh of relief to me.

I was getting into Plano in the evening so my brother had pretty much finished up his work day, so I just unpacked and we visited for a bit. He made a pretty simple, yet delicious meal of pinto beans and rice, with some farmer's market peaches. Then we just chatted a while and watched a bit of TV.

The next day was still pretty overcast, so we just hung around his house until a few hours or so before the concert. We drove down to the main Half Price Books store in Dallas, and looked around in it for a little bit, and then headed on down to Poor David's Pub, as my brother wasn't real sure how to get there, and also to get a good park. I always get turned around in downtown Dallas so I was not much help at all.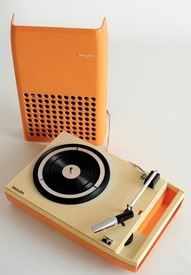 We found the pub and a park easy enough, and walked over to Bill's Records, which was right next door. Bill's is an actual brick and mortar record/CD/music store. Those are hard to come by these days. We had a bit of time before the concert, so we poked around in there. They had old vinyl and CDs, but the vinyl wasn't in any order, nor was it individually priced, which I found a bit odd. When I inquired as to the price, the owner, Bill, just said, yeah, just grab some stuff and I'll price it up here and we'll see how it goes. I didn't particularly care for that type of pricing policy, but I was just looking anyway. My brother found a couple of interesting music magazines on Texas music. I seemed to remember Buddy magazine having read one or two of them many years back. I was surprised they were still putting out a publication. They have a website at: buddymagazine.com Also there was a newer, slicker publication on Texas singer-songwriter artist. The issue he found was on Austin, Texas musician, Jerry Jeff Walker, who had some pretty big selling albums back in the 70's. One of them being, Viva Terlingua, which had the song on it, Up Against The Wall Red Neck Mother. It is classic album of gonzo Texas rock that's filled with other songs like Desperados, Sangria Wine, and much more. This is the album that was recorded in the tiny hamlet of Luckenback, Texas. You might also know Jerry Jeff Walker by his hit single that has been recorded by many other musicians called Mr. Bojangles, which was a hit by the Nitty Gritty Dirt Band.




The magazine that had the Jerry Jeff Walker article in it is called Lone Star Magazine, and they have a web site too at: www.lonestarmusic.com I wished I'd picked up this magazine as well, as when I got back to my brother's house, the next day at breakfast, I read through it, and it was pretty fact filled on Jeff Jeff's life. It had an interesting discography on his albums, and what he's doing now. He'd just celebrated a birthday and is now 70 years old.

After that we went and got seats in Poor David's. It's a small, intimate venue. There was a warm-up act, Carolyn Aiken, who opened for Darrell Scott. I'd never heard of her, but she sang and played really well, and I could tell she's been an accomplished musician for a while now. Finally Darrell came on around 9pm or so, and although I'm not real familiar with his music, he put on a great show. I was surprised how accomplished he was on the guitar--his fingers were all over that fret board. He'd extend some of his songs from his albums into long soloing excursions, which really were durn amazing. A really good musician to see live if you ever get the chance. It was a fun night out. Once the concert was over it was pretty late, and the neon, Dallas skyline was just an added bonus. We drove back to Plano, and stopped off for burgers for a midnight treat. It was a fun evening for sure.