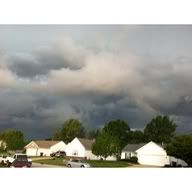 Death
Fear
Aging
Greed
Marriage
Family
Society
Forgiveness
A meaningful life

Wouldn't you like more insight on these topics? I think they are human feelings and thoughts we universally feel, fear, and deal with no matter the race, culture, economic status, etc.

A storm blew through my area of the world last night. I knew it was around this vicinity, and a probability of storms were likely, having heard the weather report earlier, but it sounded like it could be hit or miss. So I just continued with whatever it was I was doing. I made a pizza for supper, and started watching Antique Roadshow, which is my habit on Monday nights. I have a collector's mentality, so that show plays into that part of my brain. If the show ever come around anywhere near where I live, I want to try and secure tickets and I'll take along something around here to be appraised. At any rate, there wasn't much on after that which appealed to me, so I decided to watch a Werner Herzog documentary, Into The Abyss.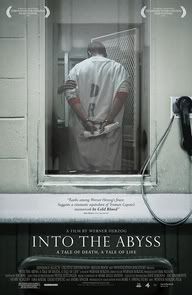 It's a compelling film, which examines the emotional aftermath of a triple murder in or around Conroe, Texas, which is close to where I live. It happened in a posh, gated community, one that you would think is fairly well protected by the gates, but also security cameras or at least a nightwatchman. The film started out interviewing the detectives that initially covered the scene of the crime when it happened, the motive behind the crime was some young teenagers who wanted to steal this lady's red Chevrolet Camaro. A senseless crime and murder, but aren't most of them? It then introduces you to one of the criminals that's in jail awaiting execution. He's a young 28 year old--he was 18 when the crime was committed. You are also introduced to the victims' families, other law enforcement officials, the chaplain that works for the prison system, and other people. I started getting more absorbed into the film, when evidently a lightning strike killed the power to my house. So that's that. I'll continue with the film later, but from what I saw it was turning into an interesting watch.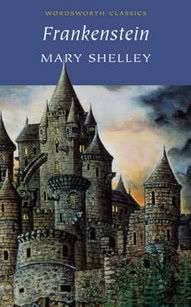 Since it was a bit early for my bedtime, I decided to wind down by reading. I have a small battery powered nightlight for reading, that I got one Christmas from my sister, along with a book. The nightlight has come in handy. I'm currently reading two books. One is Mary Wollstonecraft Shelley's, Frankenstein or The Modern Prometheus, which has been pretty interesting. I've been wanting to read that book for a while now. The other one, which I chose to read last night is, Tuesdays With Morrie by Mitch Albom. I chose it because although I wasn't quite drowsy it's written in a more contemporary style, and a bit easier to read late at night. It's about an older man, Morrie, who used to be the younger man's (Mitch Albom), professor at Brandeis University up in Waltham, Massachusetts. They had gotten to know each other as friends, when Morrie taught there and Mitch was his student. Morrie was Mr. Albom's favorite professor. He finally graduated from there, and became a sports writer, and eventually secures a job in Boston. They loose contact with each other as we do dealing with life, until one day Mr. Albom is watching Nightline with Ted Koppel, and he is doing a story about Morrie, who in 1994 had been diagnosed with amyotrophic lateral sclerosis (ALS) or Lou Gehrig's disease. It's a fatal disease, and eventually these two old friends meet back up and get reacquainted. The book ranges on many topics about life. Some of the topics I stated at the beginning of this posting: Death, Fear, et.al. But rather than being a depressing book, it's more about the joy of loving life while you can. I'm about halfway through it, and it's a good read.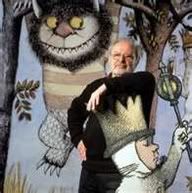 Sad news today. I got up and fixed coffee and turned on NPR radio and heard that Maurice Sendak had died at the age of 83. He had written many children novels, perhaps the most famous being, Where The Wild Things Are, which I have not read or seen the movie from which it's adapted. I'll have to bump it up in my Netflix queue. I should get up and make some tea, and knock out a few other chores today as I plan on going to see the movie, The Avengers. I've heard it's a fun film.