I love movies, however, I thought 2011 was a rather weak year for them. Granted I enjoyed many of them, and I've yet to see a few of them. I'm still waiting on a few to get released on DVD like Drive, Hugo, Tintin, and so forth. I'm sure I'll enjoy a few more movies from 2011 before it's over and done with.

This year, 2012, is already shaping up like it's going to be a very good one for movie goers, and some I'm already excited about watching. Of course it doesn't get really geared up until around May or so, that's when they come out with the summer blockbusters. But no matter what your taste in films, it seems like this year there's a bit of something for everyone. There are sequels galore like Men In Black 3, Bourne Legacy, a new James Bond film, Ghost Rider 2, a new Ice Age, Wolverine 2, Underworld 4, G.I. Joe 2, and so forth. Some of these sequels, like Bourne Legacy, I think will be pretty exciting. There will also be reboots and remakes as well, for those that enjoy those. Of the remakes, which I'll admit, I'm not a huge fan of, I am interested to see what they might do with Logan's Run. I think the original film is more than fine so I see reason for a remake. My only interest in the newer film would be to see if they keep the story closer to the Nolan book, but being a SF fan, I'm just excited to see what they'll do with the film in general as well. We'll see.

There will be new 3-D editions of older films. Again I'm not a fan of this process. I wear glasses, I don't need to wear another pair of glasses, thank you. But if you are just dying to re-watch your favorite film in 3-D they'll be releasing the Disney Beauty and the Beast in 3D, which actually the original film hinted at the 3-D process in a few of the digital shots in the film. I see no need to see the full film, however, in the 3D process. It's a good film though. There's also a Star Wars, Phantom Menace 3D film, that way Star War geeks can break out their Storm Trooper uniforms and stand in line ONE MORE FREAKIN' TIME.

Here's a few 2012 movies I'm looking forward to, I hope they turn out well.




I guess the first thing that piques my interest is scheduled to arrive on March 9th by Disney. It's the John Carter movie based on the Edgar Rice Bourroughs character. I really hope Disney gets this right, as there are other books from this series that they could make into more sequels if the movie succeeds.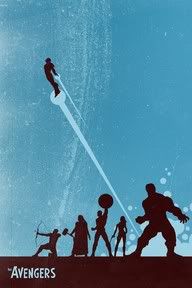 The Avengers film taken from the Marvel comic characters (which in now a part of Disney) will open in May. Superhero films have become a mainstay for summer blockbuster entertainment, and when you include Captain America, Iron Man, the Hulk, and so forth, it's already got fandom written all over it. Disney would have to screw up bad to mess this one up. I'm hoping for the best. This is one of those larger-than-life films that I might try and make it to the cinema to see.

Dark Shadows taken from the 60's horror soap opera opens in May too. What a way to begin summer. I don't know much about the film other than it stars Johnny Depp, and directed by Tim Burton. Burton is a good director, not that I've liked everything he's directed, but at least I expect him to nail the atmosphere.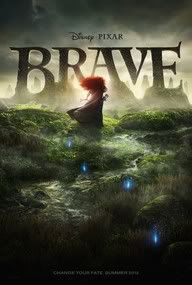 Brave is the new Pixar film. It will star a female Scottish princess character, Merida. She must used her archer skills and bravery to break a curse that plagues her land. I'm sure they'll use the Scottish history, environment, and folklore to weave a good tale. It's slated for a June release.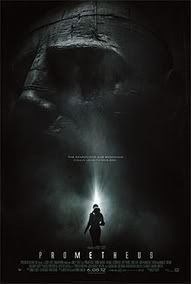 Prometheus--a prequel to the Alien franchise, or something like that. But this is by the original director of the first Alien film, Ridley Scott. That in itself already has high hopes. From what I've read, it's tangential related to the Alien films, which I presume isn't exactly an Alien origin story per se. So there's this mystery surrounding this film, but hey, it's sci-fi, I'm a sci-fi fan, I'm excited.
It arrives in theaters in June.

In July there will be The Dark Knight Rises taken from the DC comics Batman franchise directed by Christopher Nolan. He directed "Batman Begins" back in 2007, but now Nolan has become synonymous with the franchise to a legion of fans. While it seems as though he tries to shirk comic book convention at every opportunity, he has regardless crafted a "reality" based mythology all his own, one that he seems wholly intent on bringing to a close with this third film.

Set 8 years after the events of "The Dark Knight," Gotham City looks to be in the midst of a massive upheaval. We know little of the enigmatic Bane (Tom Hardy), only that he aims to destroy Gotham, as well as its caped crusader. Toss in what looks to be a more socially-conscious iteration of Catwoman (played by Anne Hathaway) and you've got the makings of what could be a truly epic conclusion to this interpretation of the Batman mythos. It's obvious that Nolan wants to bring a definitive end to Batman's story with this film, but the most looming question in my mind, however, is how definitive that end will be? Will Nolan go so far as to actually kill Bruce Wayne? I honestly wouldn't be surprised at all, but I can't wait to find out.

Looper arrives in September, and is another sci-fi film. Loopers are hitmen. They take contracts from the mob to kill targets sent from the future. However, when one Looper (Joseph Gordon-Levitt) recognizes his future self as one of his targets, he hesitates and decides to try and save himself instead of fulfilling the contract.

Looper tackles the tricky subject of time travel, but early reports have this thing pegged as one of the few films that does some new and interesting things with an admittedly tired sub-genre. Also, the cast ain't half bad, either, with Gordon-Levitt joined by Bruce Willis, Emily Blunt, Paul Dano and Garret Dillahunt.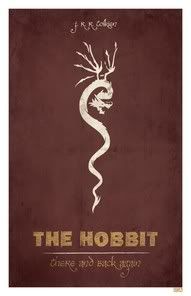 And then in December they round out the year with The Hobbit: An Unexpected Journey (part 1 of the story). As Ringers already know, this is the prequel story to Lord of the Rings, where Bilbo is a young hobbit, and his exploits. Peter Jackson again directs and takes us back to Middle Earth.

Quentin Tarantino also has a film set to arrive in December called Django Unchained.
Now he's making a film that might be his most controversial yet as he tackles the subject of Civil War-era slavery. I know there's a previous Django film, which I haven't seen. I think it's a spaghetti western type of films similar to Clint Eastwood's Man with No Name films. Beyond that, I don't know much. But I'm always curious to see Tarantino's new projects.

There's also a zombie film slated for December called World War Z. I know a bit about the novel it was taken from, and there are hordes of zombie fans so that might be interesting. Plus there are a lot of other films on the horizon for 2012, so it should be a fun year.