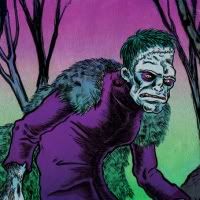 October is here, and for a lot of people they enjoy the change in the fall weather, and the oncoming of Halloween. I'm one of those people. The summers in Texas are pretty brutal overall, so when we can get weather that's pleasant enough to go outside and enjoy it, I'm all for that. One of the things I've noticed about being in East Texas is that there are more critters roaming around, particularly living out in the country. It's a more wooded area here, and located in the pine forest of Texas. I went to Walmart the other day, and noticed that someone had hit a deer which was laying on the side of the road. Even though it was dead (sad for the deer) it was still fairly majestic to look at. I went for a walk many months back and thought I saw a dog on the wayside of the road, but upon closer inspection it turned out to be a feral hog. Today in my own back yard, I have my shades up to enjoy this nice fall weather and saw a bobcat in my back yard. I kid you not.




At first I thought it might be just an ordinary house cat from someone's house nearby, but I noticed the spotted markings on its coat, and then that it was a bit larger than the ordinary house cat in size, but not much larger, so I assumed it might not be an adult yet. However, it was just laying out in the sun preening itself, and I kept starring at it, wondering if indeed it was a bobcat or not. Finally it got up and moved around and I could see by its facial features--the rather pointed moustached-looking face, and also the bobbed tail as well, which is where it gets its name (I presume). Anyway, it was sort of a neat encounter with nature, just glad it happened the way it did, and not while I'm out taking out garbage at night or whatever...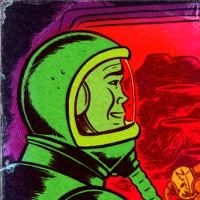 Saturday was a SciFi Saturday for me. I had noticed some time back that Suddenlink Cable had added a new channel to their cable network called MeTV. I've generally not been very happy with Suddenlink as their programming is rather shoddy. But with this new MeTV addition, they've become a lot better. MeTV shows neat old TV shows from my youth like Gunsmoke, The Dick Van Dyke Show, Rawhide, 12 O'Clock High, Columbo, and so forth. Then I see an ad that on Saturday nights at 6pm they've started showing the old 60's Batman show with Adam West and Burt Ward. After that they show Lost in Space, followed by the original Star Trek, and then an old SciFi movie, which this week was The Incredible Shrinking Man. Finally wrapping things up, they show Voyage to the Bottom of the Sea, which I never was a huge fan of that show back in the day, but some of these old series flew under my radar at the time, and I'm always interested to revisit them to see if they offer anything of interest.

So anyway I run down to the library that morning after I got up and about. While I've been walking I have been listening to some of those Sidebar podcast (see earlier posting), and listened to the one with James Gurney, who is the author and artist of the Dinotopia series of books. I own the first two books, and had not read the newest edition, Dinotopia: Journey to Chandara, so I decided to go to the library to see if it was available. Sure enough they had a copy so I checked that out. I looked around a bit more, and saw where they were selling a hardbacked copy of Alfred Bester's SF book, The Stars My Destination--one of my fave SF books, so bought that. I also ran across J.R.R.Tolkien's, The Children of Hurin, in hardback, bought that, along with a second hardback volume of Sir Arthur Conan Doyle's, The Complete Sherlock Holmes II. Wow, I made out like a bandit.

For those that have not read the Dinotopia books, go to your library and check them out and listen to the James Gurney podcast, particularly if you are a dinosaur fan, or just a fan of fantasy. His paintings are bright and colorful, his books read like a neat Jules Verne novel, and I think you'll really enjoy them. I certainly do.

I got back home, and did a few chores and began my Saturday SciFi marathon, while I ate. The Batman show was an episode that contained the Riddler and his hijinks, and also had a cameo with Batgirl played by Yvonne Craig. I still find her really attractive. Even though the shows are a bit corny and over the top, I found the show fun and entertaining. I'll look forward to seeing more of these on Saturday nights.