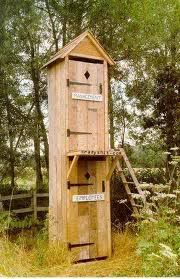 The above outhouse humor was sent to me via email from a friend, and in his email, I think it said: Congress (on top) and We The people or some such (on bottom). With the recent debacle in Congress I think it's apt. Another variation is: Management (on top) and Employees (on bottom). Either apply these days I think. To be up front so that it's not misconstrued, I'm a liberal politically, generally a Democrat, but conservative in personal finance and sort of moderate with personal/social issues. At least that's how I see myself--this posting may make you think otherwise...

I've been on hiatus. Call it ennui if you like, or lazy, they all fit. If you live in the south, particularly in this part of East Texas, I blame the weather. It's been one hot muther. I think we are going on 31 days in a row of one hundred or above degrees, with only about half the rainfall. That ain't good. Our city hasn't gone to water rationing, which at least there's that. At least we don't have to resort to the town I once lived in, Big Spring, Tx, who from what I heard on NBC Nightly News last Saturday night said, they are running out of water for that area, and are going to start a program to recycle the water from the sewer system. I knew that they recycled and cleaned up the water from sewage as my brother worked at one time at a city water plant, but they cleaned that water up to go back to nature's streams and such, not bathing and drinking. I could be mistaken, but that's what the news feed said, you can still probably Google it.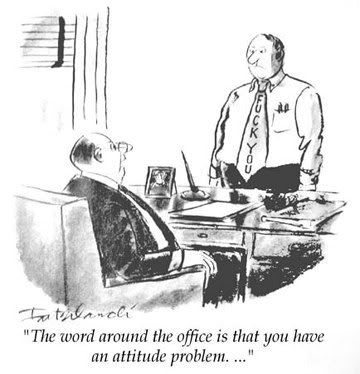 So anyway with the unseasonal heat, and a few other distractions, I've been been neglecting my blog, but if somethings got to get waylaid, it's going to be pastimes, certainly not asstimes. I gleefully own up to being a wastrel.

The other thing though with summer is you have more stuff you have to do outdoors that during other seasons you don't, like mowing the yard, trimming trees, painting perhaps, and general handyman stuff. I was also driving around the other day, and with the heat, I lowered or crack my rear windshield in the car, turn up the AC, and started driving to my destination. Cracking a windshield like that is supposed to force out the warm air, aiding in cooling the car faster. When I did so I heard a "Kur-pluk", and thought, this isn't good. That's not normal. Sure enough, it wasn't normal. The motor to the electric window stopped working. The window got in a half way up position--see I am an optimist! At any rate, I had to get that repaired. Like my Dad always used to say in such circumstances: It's always something. Actually I think I lucked out on finding a repairman for that. I went online and looked under glass auto repairs, and called around for some estimates. I was told long ago by a friend that worked as a handyman, a rule of thumb is: Get three estimates and pick from that. It's more time consuming, but probably wiser, and you can sort of get a gut reaction or at least a price spread on the repair. But this time I thought their estimate was pretty well priced right, and he could get me right in, so I went with it.

The other time sink of late is I got a new central air conditioning system for the back part of my house. There are two AC units, one in the front part of the house, generally where guest stay and also has a living room area, etc., but the part I'm holed up in, the AC seemed not to be cooling properly. Both systems are twenty-five years old, so I imagine should be replaced, but the guest area seems fine for now, and I wanted to replace the one where I spend all my time--seems like a reasonable idea. Sure enough, once I made the commitment, and got the bids and weighed out all the negative stuff that comes with making a decision, I think it was the right thing to do. So I had that put in last Thursday. It was a great improvement to the home and my happiness. So I'm two for two. Things could be worse.