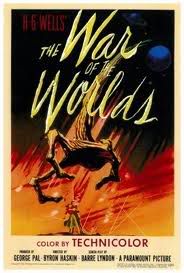 On Saturday afternoon, I took in a pretty cool exhibit held at the Tyler Museum of Art. There were two current exhibits showing. One was called Remember When: Marvels & Memories. It was a movie poster and memorabilia collection of times past. The other was an art exhibition held in another room. The artist's name escapes me, but they were oil paintings, some abstract, but most were based on American quilts and other subjects.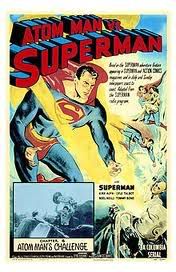 The exhibition on movie posters and memorabilia was from a collection of Dr. James Clark, and even though I don't know the man personally, his interest in collecting eclipsed my own interest very closely. Remember When was an apt name for it, as being a baby boomer, it took me back to my earlier days of youth, and slightly before I was born as well, with some of the historical, sport, and military items on exhibit. This was a time period when movies were twenty five cents and movie snacks were even cheaper than that. Treasure decoder rings were found in cereal boxes or you could save coupons for them, and "secret messages" were transmitted through your favorite radio show. This was a simpler time when many of the popular characters seen in today's movies and television shows were actually created.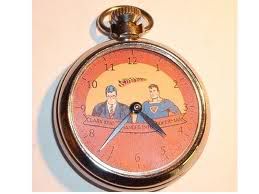 Dr. James Clark, from what I could read about the man, seemed to be about my age, and had accumulated his collection over thirty years. His interest in the items started when his mother worked for Interstate Theatres in Paris, Texas for many years as an usher (one of the first females to hold such a position), and finally as the secretary-treasurer. During Dr. Clark's high school years, he worked at the same movie theater. His main task was to change out the lobby posters and the titles on the marque. His primary core of interest were related to the vintage movie memorabilia, but also included baseball, military items, and historical items and advertising premiums from the 40's and 50's.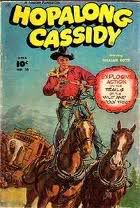 Some of the baseball items in his collection were truly amazing as he had collected posters for The Babe Ruth Story and had autographs from Babe Ruth framed along with the poster. The same for other baseball posters like Pride of the Yankees, and the film poster Safe at Home, with autographs by Mickey Mantle, Roger Maris, and other famous baseball sport figures. In the 40's and 50's baseball was truly America's pastime, and everyone had a favorite team (I guess the same is true today). It seemed that every kid had a baseball or football card collection, with a cigar box at home to store them in.




The military was always a source of pride for his family and showed at the museum as well collecting artifacts like guns, knives, movie posters at the time for famous movies like Casablanca, Sergeant York, military uniforms and such. His grandfather served in the Army during World War I, and his father served in the Navy during World War II. Dr. Clark also served a three year tenure as a physician in the Army Medical Corps. He had the privilege of serving at Letterman General Hospital in San Francisco, California, and the U.S. Army Hospital in Berlin, Germany. Letterman Hospital at the Presidio was usually the first stop for the wounded soldiers returning from Vietnam and he stated in the promo literature for the exhibit, it was a extraordinary experience for him.

While on his tour of duty in Germany, his responsibility was for the care for the Nazi criminal, Rudolph Hess, the Deputy Fuhrer under Adolph Hitler. Hess was once considered the second most powerful man in Germany, was sentenced to life imprisonment in 1946 during the Nuremberg Trials. By 1966, Hess was the last remaining inmate of Spandau Prison in Berlin. He stated that this was a unique and difficult experience for him, but one that made a lasting and profound impression on him, and stimulated his interest in military history. I would love to hear some of the stories Dr. Clark might have about this experience.

His Sergeant York movie poster was framed with a picture of the real Sergeant Alvin C. York, who served in WW I, and won many medals for taking out 32 machine gun nest, killing 28 Germans and capturing 132 men. His Casablanca poster included autographs by Humphrey Bogart and Ingrid Bergman. One particular section of the collection is made up of different objects that relate to the Battle of Iwo Jima, a World War II battle that became an icon of U.S. military history due in large part to a photograph titled "Raising the Flag on Iwo Jima" taken by Joe Rosenthal on February 23, 1945. Among other items, the show included a postcard signed by all three surviving flag raisers at Iwo Jima: John Bradley, Rene Gagon, and Ira H. Hayes.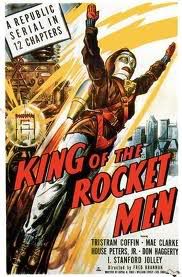 The collection brought back a time when we as a country were more united, more simple--no computers or cell phones back then, and as a country, were different. Children played in the streets and walked to school or their local movie theater to catch the latest picture shows. Families used to gather around the radio to listen to broadcasts of "The Shadow" or "George and Gracie Allen." There wasn't much on television back then, and when it did come in, came in with generally a fuzzy black and white TV set from an old antenna for reception. There wasn't anything much more exciting to a child than the anticipation of the special prize, earned over time by the collection of cereal box tops, or finding his favorite superhero on the spinner racks at the local drug store.




The collection included a large collection of movie posters, some also included early comic books that went along with that particular superhero like Captain Marvel, which included a Captain Marvel #27, and a Wow and Whiz comic. There were other movie posters from serials like the Captain America serial, Commando Cody, Green Hornet, The Shadow, Gene Autry, Batman and Superman posters. The Superman section included memorabilia items like lunch boxes, comics, autographs from George Reeves, who played Superman in the 1950's television program Adventures of Superman. He had a nice set of Captain Marvel posters as well, with a Captain Marvel child's sweater and back pack. He had collected a lot of superhero premium rings, some had whistles on them, which I was unaware of. He had collected a lot of different comic character pins ranging from newspaper strips like Little Orphan Annie to Dick Tracy and so forth. He also had collected some animation from the big three animation studio companies: Disney, Terrytoons, and Merrie Melodies/Looney Toons. All in all it was an afternoon of nostalgia, and a whole lot of fun.