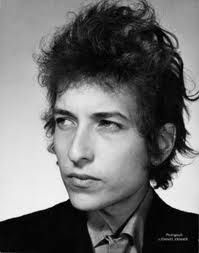 Bob Dylan had a birthday this past week, he turned 70. So I thought I'd write a post commemorating the event, however, something went wonky with my posting, so it's a day or so late. At any rate, here it is:

Happy Birthday, Bob Dylan. He turns 70 today, it's hard to believe. What an American icon. I became aware of Dylan from listening to his hit song, Rainy Day Women 12 & 35 many years ago, which was on his Blonde On Blonde album. Also many popular bands of the day recorded some of his hits as well, like The Byrds and such. I eventually bought the 45 rpm song, Rainy Day Women, probably from some birthday money or other small windfall. If you'll remember the lyrics, they're the one where he sings: "They'll stone you when you're trying to be so good. They'll stone you just like they said they would," and so forth. At the time I thought he was singing about getting, well... stoned or high, and the trials and tribulations of being in rock music and being a rock star, although the double entendre could have many meanings, which only adds to the mystique of Dylan.

Here are a few other postings about the song at random from the web:

With the line, "Everybody Must Get Stoned," this song is often associated with smoking marijuana. It is really about trials of relationships with women.

The "official" explanation of how this song got its name: A woman and her daughter came into the recording studio out of the rain. Dylan guessed their ages correctly as 12 and 35.

A less official explanation: The song is about 2 women who came into the studio on a rainy day. Dylan apparently read an article about punishment for women in Islamic states - hence "Everybody must get stoned" because relationships are a trial and error thing.

If you multiply 12 by 35, you get 420, a number commonly associated with smoking marijuana. 420 came about because 5 high school students in California could only smoke at 4:20 in the afternoon. This time was after school and before their parents came home, so it was a good time for them to get high.

Currently, I'd have to guess that Dylan was singing less about getting high than some other topic, but I haven't read exactly what that song is about. Perhaps somewhere there's a book or bio on him where they delve into that.

At any rate, he's still a great musician and song writer. I thought I'd post my top ten favorite albums by him.




1. John Westley Harding was my first lp by Dylan. I'd collected a few 45s by him, but as I remember the Harding album came out around winter, and I had enough spare money to buy it. It was sort of an mysterious purchase, as I remember looking at the album cover and questioning it: What's this music like? Who are those other guys on the cover? Is that other guy on the cover an Indian? Who's that old man standing behind Dylan? I hope I don't get burned buying this record, and so forth. The album itself was a great place to start however. It has folk rock overtones, and was easy to get into, yet had enough mystery in a lot of the lyrics to listen to over and over again, which I certainly did.

2. I think I bought the two-record set, Blonde On Blonde next, as I felt like I was already enough of a Dylan convert that I should discover some of his back catalogue. Plus this album had some songs on it I heard before and enjoyed like, I Want You and Just Like A Woman, among others. Highway 61 Revisted and Blonde On Blonde were released within six months of each other around 1966, some of the greatest albums in rock and roll.

3. Nashville Skyline--I think around this time frame, I just started picking up whatever new album Dylan released. Nashville Skyline is a great album in that it featured some great ballads like Lay Lady Lay, and a duet with Johnny Cash, Girl From The North Country, which I'll admit, I had to warm up to, but is a wonderful song. It had a more country flavor to it.

4. Bringing It All Back Home
5. Highway 61 Revisted--I think I picked these up next. There was a friend up the street where we were living in a small west Texas town, and he had these two albums, probably some other Dylan vinyl as well. His brother was going to an Ivy League school, and had sent them home to him, as I recall. The guy's name is Jeff Talmadge.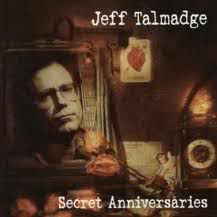 I mention him because he eventually became a lawyer, but also a song writer as well, and has released around five or so albums himself. At any rate, my brother and I both knew Jeff growing up in the small town of Big Spring, and would hang out at his house, and listen to music and talk to all hours of the night. He had just begun to strum the guitar, and we were trying to learn the instrument as well.

6. New Morning--seemed at the time to be a further progression of Nashville Skyline, sort of Dylan exploring roots music. It was released around three months after Self-Portrait.

7. Self-Portrait--had a impressionistic, self-portrait painting on the cover of Dylan. I think it threw everyone for a loop, myself included. The album was rather sprawling in scope, and didn't have as much of pop appeal like some of his former albums, and perhaps a bit self-indulgent too. But looking back (and listening back) on that album, I think the critics were a bit to quick to criticize the album. I've gone back and listened to it many time since then and I think it holds up to the rest of his oeuvre.

8. Blood on the Tracks--came out in the 80's and was about love gone wrong, with some great song writing like Tangled Up in Blue, Simple Twist of Fate, and really the whole album is wonderful.

9. Freewheelin'--came out around 1962 and is about as good as it gets for folk music of the 60's. Songs like Blowin' in the Wind popularized by Peter, Paul, & Mary became staples of the folk movement, protest songs, ridicules of the cold war mentality, all help to cement Dylan as a cult figure.

10. Modern Times--Dylan continues to put out well crafted albums. Even some of the albums that critics have panned, like Shot of Love, I've enjoyed. I'm also a fan of the Bob Dylan radio hour, which airs (or did) in some sections of the country. All in all a gifted musician, Happy Birthday, Bob.