I've always enjoyed the arts. I don't know when the interest began, probably sometime when I was a teen, although it seeped into my subconscious gradually and I wasn't really tuned-in to it at the time. I never took art in high school, but when I have the fantasy about living my life over again, I would take some art classes and probably some band classes too. I've tried my hand at art. I've done drawings, paintings, cartooning, collage, and photography, some more successful that others. I still enjoy going to galleries and shows. If I were rich like Steve Martin or Dennis Hopper, I would have collected art as they have done.

About fifteen years ago or more, the Dallas Museum of Art had an exhibition called A Century of Modern Sculpture: The Patsy and Raymond Nasher Collection. It was held during the summer, and had a lot of the sculpture inside and out on view. I like that it feature the outside art as well, as it allowed you to just roam all around the museum and you could go outside and soak up some warm sun as well. It was like taking in a large breathe of creative fresh air and a sort of senses overload. It was great seeing all of those sculptures on display. I still enjoy art and sculpture. Here are some of my favorites:

Andy Goldsworthy: nature sculptor, check out the film, Rivers and Tides for more on his art.




Henry Moore: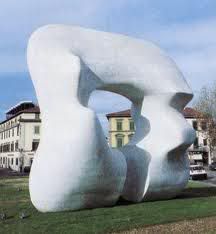 David Smith: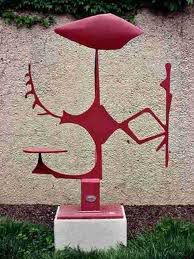 Edward Kienholz:




Isamu Noguchi:




Claes Oldenburg:




Roy Lichtenstein:




These are a few samples of their artwork. There are many other sculptors whose work I enjoy as well. Perhaps I'll spotlight a few others in later post.