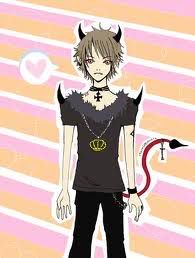 Last Friday my cousin who is head of the drama department at the Tyler Junior College here was putting on a play, and I'd made plans to attend. I had in the back of my mind I wanted to plan a day around it, and did, but got a little waylaid along the way. I got up early that day and put some turkey breast in the crock pot for supper later that night, and then went and got a haircut. Then ran by Walmart. By the time I got home the supper was ready, so I ate and did the dishes, and dressed as quickly as I could. When I finally got to TJC it was getting a bit late and I had to find a park and was hoping that where I parked was ok and that I wouldn't get a ticket, not knowing their policies for such.

So I get to the auditorium and it had already started but not by much. I got an usher to show me to my seats, but since the play had already started and the auditorium was full, we saw that I would have had to crawl over a whole row of people. Luck had it though, that directly behind that row were two aisle seats right together. I told the usher that I'd just sit there, and if the patrons came to the play, I'd move to my assigned seating. They never showed, which was great for me.

The play was called Into the Woods. It's a Stephen Sondheim and James Lapine musical the plot taken from the Grimm's fairy tales concerning Little Red Riding Hood, Jack and the Beanstalk, Repunzel, Cinderella, and a baker and his wife that wanted to start a family, but can't have children. Each character has a wish that they think would make their life better. There's also a witch involved. The witch tells the baker she'll grant the couple a child if they'll retrieve certain things from the other characters. I won't go into details, but if interested you can go: here.

At any rate, I really enjoyed the play, although I must admit I got lost a bit in Act II as far as the plot goes, but came home and read a bit about it to full understand what I had seen (I should have done this beforehand, but such goes life at times.) I think what the play might have been saying is that things don't always turn out happy ever after and also never being satisfied is generally part of the human condition. The play seemed to deal with a lot of different themes and ideas. All in all I enjoyed it. The songs were well sung, and the small orchestra that they used was right on queue. I was pretty impressed overall for such young talent, and at my cousin's direction and everyone that was involved.