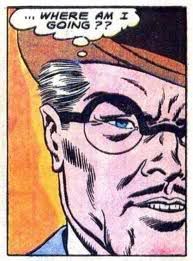 Well, the driveway concrete has been poured and now it's curing/drying. I talked to the contractor and he said I should be able to drive over it on Sunday. I'm glad as I need to go get my truck from my aunt's house, who has allowed me to park it at her house in case I have an emergency. She recently sold her car, she's getting too old to drive (she's 95, I think), but her old car started needing a lot of repairs, so she decided to sell it. She has some ladies that come by and help her with her daily affairs, so she's just going to use them for transportation. At that age, she still has an amazingly clear mind.

Here's a free preview of the new Alan Moore book on Avatar Press called Neonomicon, evidently referencing the pulp writer, H P Lovecraft. It looks like that edgey thing we've come to love from the British writer, go here.

And there's another title I've been reading just for grins. It's sort of a tongue in cheek comic on the apocalypse, called Romantically Apocalyptic, here.