Stage two of getting the driveway fixed, and swimming in paperwork.

Quick!!! Nedroid!!


Yesterday went pretty well. While the contractor did the preliminary start up on fixing the driveway. I tackled paperwork inside getting my bills, checkbook, and tax info started. They should come back over today, and pour the actual concrete. Yesterday they broke up the existing concrete, and put that in a truck to haul off. They dumped a bit more dirt in the existing trench, and then they put down some rebar that acts as a foundation for the concrete. It all looked pretty good to me as they broke up to go home that day. They stayed pretty well at it for most of the day from what I could tell. I'm not one of those types that looks over a workman's shoulder as they do their work. I didn't like that when I used to work, and I'm sure no one else likes it either. Plus I figure, either they'll do a good job or they won't. If they don't, they'll have to redo it to my satisfaction or make amends. Last resort, I'll cancel payment at the bank on the check, which I've only had to resort to one time. That concerned a bad compressor on an air conditioner unit. I didn't enjoy resorting to that tactic, but I didn't like getting hosed either. Pick your poison.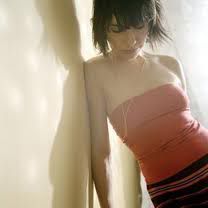 PJ Harvey has a new album out called Let England Shake. I listened to the Terry Gross interview on Fresh Air, which was interesting and revealed a bit about her. The only question I wanted her to ask was: How did you learn to play guitar? You can hear the interview here. During the interview they played selections from the album, which seemed to be sort of acoustic protest songs and folk to me. But was another interesting direction in the musician's career. I've not liked everything PJ has done, but there are certain albums I really like as with 4-Track Demos, To Bring You My Love, Is This Desire, and some of her other albums. It's always interesting to see where she'll go next. Not only does she rock at times, she has a great voice, and firmly knows what she likes in art.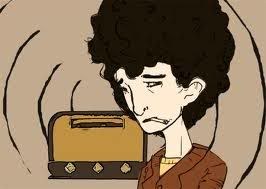 Then I listened to a CD a friend made for me of Bob Dylan's Theme Time Radio Hour. If you've not heard these, they are radio shows where Bob Dylan plays disc jockey, and has a theme, where he talks about various things that relate to the subject and plays songs associated with that theme, generally speaking. The one I listened to yesterday was about the state of Tennessee. I've heard other topics on coffee, war, and one on alcohol, as I recall. All of them interesting in their own aspects and he has a wide range of music he'll pepper the broadcast with, anything from folk, to old time country, to jazz, from doo wop to bebop to hiphop, and so on. No kidding.

I downloaded a few more podcast of the radio program Minor 7th as well yesterday. I've been putting a few of those in my media player. It's a neat radio show devoted to acoustic guitar with a lot of musicians I've never heard of before. It's cool music to walk to or just listen to as you do some stuff around the house. It provides exposure to the musicians as well, and so head over there and give it a listen as well. Go here.