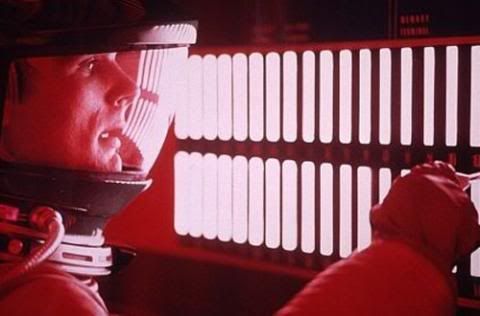 Hal: Dave...Is that you Dave? Is that you?

Dave: No, Hal, Dave's not here man... Dave's not here.

(A little riff on 2001 & a Cheech and Chong comedy routine.)

Thanksgiving was a nice time to decompress a little. We got a cold front, which chilled things down and made it feel like November (although I had been enjoying our balmy winter weather before it--it allowed me to get out and run by the stores). My brother came down from Plano, and I'd cooked a brisket one day and turkey breast the next day. I had ambrosia salad, a mixed lettuce salad, stuffed celery sticks, a green bean cassarole with fried onions, some green and regular tea, and we had apple pie for dessert with ice cream too. So we were nicely fed and I'll have to say, it all came out cooked pretty darn well to my surprise. I got a few of the recipes off the allrecipes.com site for those wanting them. The meats I just cooked in the crock pot, which is my favorite method for cooking them. It seems that way is the easiest, healthiest, and so forth, and I'm all for that.

I had two aunts that celebrated their birthdays that Friday, and we went by there for a visit. Many of our cousins were there as well. One aunt was 90 and the other turned 95, so continued good health to them. We had some birthday cake and just visited a little bit.

We later came back home and surfed the TV for a bit watching some of the Home & Garden network, and watched some of Rick Steeves travel shows, some Sienfeld, a bit of this and that, and the Cowboys game and a bit of the UT vs. Texas A&M game. We watched a movie called Winter's Bone, which was okay, but I didn't think it was great enough to recommend, and the documentary, Gram Parsons: Fallen Angel, which actually I enjoyed, but dozed a bit, not that it was boring, but we'd watched it after eating a big meal.

Here's a film review for 2001: A Space Odyssey that I did some time ago on Netflix, I thought I'd post it here just for grins: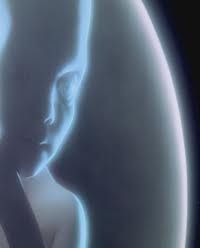 2001: A Space Odyssey--Great space opera, that goes from the stone age to the space age. (Note all the great sci-fi, fantasy, and horror classics that were made during this era and spilled over into the 70's.) Maybe it was because all the psychedelic drugs were starting to kick in. Kubrick's attention to detail makes space look totally believable. The computer HAL (IBM letters moved back a space) steals the second half, with the seductive plead: Dave, don't do that Dave. Incredibly heady stuff. Also check out Planet of the Apes (the original & the second sequel), Barbarella, & Logan's Run for other fun SF fare of that era.