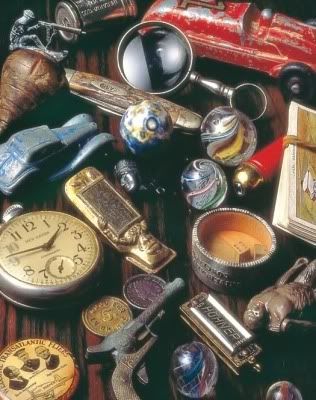 I saw the first episode of Sherlock, the three part series of the modern day Sherlock Holmes last Sunday night, and enjoyed it. We were in the middle of a tornado alert and hail storm, with wind, rain, and lightning all around, so it was nice to get my mind off the weather if only for a little bit. The wind doesn't blow down here much in East Texas as opposed to the way it constantly blew in West Texas, so when it does get up, you know something is amiss. Monday night I watched a bit of the Cowboy game. What can I say about them that isn't apparent? Tony Romo getting hurt isn't going to help their game. I'm not a huge sport fan, but I'll watch the Cowboys from time to time along with some college games. I've been keeping up with the Texas Rangers, which has turned out to be somewhat exciting, though I can't sit still enough to watch a whole game of baseball.

Sports aside, Monday nights is one of my favorite TV viewing nights. It starts off with PBS Antique Roadshow. I've been a faithful follower of that for years. I guess it's the collector mentality in me and the fact that my parents were collectors of antiques, and had an antique store in Big Spring, which keeps my attention. Another draw to it is the fact that it reminds me of conventions, and it's like going to one each week--people watching, looking at the stuff on the display tables, and so forth. But whatever the case, it's like a mainstay for me. One of these days, I'd like to go an actual broadcast and take something along to have appraised. I know they've been in the Dallas area at times, so it's not too far out of reach. How cool would it be to actually be selected to be on an episode that airs?





I have a few other programs on Mondays that follows along in that line of programming too. Over on the History Channel there's American Pickers, which follows these two guys up in Iowa as they search out used stuff they can buy and resale. You never know what they'll run across. Sometimes they'll just meet unusual people, sometimes they run across old motorcycles, movie posters, vintage signs--you just never know where they'll be going or what they may find. Also on the History Channel there's Pawn Stars, which follows a similar path, except rather than these guys getting out and scouring the country for things to buy, the sellers come right to their shop in Las Vegas. What's interesting is they'll try to find out if the object is real or fake, sometimes they'll have to call in an expert to help solve problems or debunk fakes, and give a little insight or history on certain objects. Then they have to figure out a price for the objects. The pawn shop is family owned and they like kidding around with each other, which keeps the show funny too.




Kids, just say, "No", or you might turn out to look like this guy.

Just kidding. Well, sort of.

I ran across a used vinyl record store down here in Tyler called Sunshine Records. I stopped by there a week or so back. I'd seen it a few times while visiting Tyler, but never had the time to stop. It seemed nice enough, actually I had a pretty fun time there. I guess there's just something about vinyl and collecting vinyl that probably hooks me and my generation. Somewhere though there is a cutoff, which stops and the next generation is more about either CDs or iTunes, and they don't care that much for vinyl. I watched a neat little movie shortly after that called I Need That Record!, which was also about vinyl records and how many independent record shops have had to go out of business, and how the record store used to be a communal place for like minded music lovers to meet and the connections made in such places. The documentary captures visits to indie record stores across the country, and includes interviews with Dischord Records founder Ian Mackaye, Thurston Moore of Sonic Youth, philosopher Noam Chomsky and many others. The documentary state that only about 50% of vinyl has made its way onto CD, which is sort of interesting. It makes you wonder about all of the music that didn't make it to CD.




Well, maybe there might have been a reason for a few of those...

It's certainly worth a watch if you enjoy music, particularly vinyl collecting. It reminded me of two other films about music, High Fidelity, and Almost Famous, also worth watching.