Wilson is by Daniel Clowes, which I've yet to buy and read, but is still on my comics to buy list. He's probably one of my favorite creators still working and publishing comics. His work is best described as alternative comics. They are satirical, sad, funny, and sort of an outgrowth of the sort of humor Mad magazine invented, although with a more modern, updated spin on life. There have been two movies made from his previous work: Ghost World and Art School Confidential. Both pretty good movies, and although taken from comics, you wouldn't think of those movies first when thinking about comic book adaptations. Generally the public thinks of super heroes when thinking of comics. I enjoy a good super hero yarn here and there, and when I got back into comics during the late 80's I started buying super heroes, but also enjoyed a lot of these off-the-cuff creators like Clowes, Peter Bagge, Chester Brown, Charles Burns, and a lot others that were inspired I'm pretty sure in the beginning by super heroes, but also underground comix, SF and horror movies, and a lot of other things and just started making comics with their own unique vision. At any rate, if there were two comics that could be adapted for movies, I'd probably pick Wilson for one of them.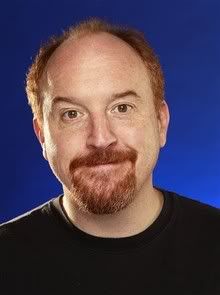 I'd pick the comedian Louie C. K. to play Wilson as they look so similar anyway it's a given. He has a current show on the FX channel, and the show has this dark undertone to it. The show itself is pretty blue in nature, so it's not meant for kids and teens, plus it comes on late at night, so they should be in bed anyway, unless they are already juvenile delinquents paint huffing out in the alley and end up on the show Intervention (just kidding, my bad).

Anyway, the other comic that could make a good movie if handled by the right director (along with all the other travails of Hollywood) would be Chris Ware's Jimmy Corrigan, The Smartest Kid on Earth.




Jimmy Corrigan is a complex graphic novel in that it's not easy to describe. For one thing Ware uses flashbacks, parallel lives, and it's hard to distinguish between what's the actual storyline. But from what I understand, Jimmy is a grown-up middle aged man, relieving his past childhood. He lives alone with his overbearing mother. The child genius of Corrigan is a fantasy aspect. The middle aged Corrigan lives in a fantasy world, he sometimes remembers events with his grandfather, and other events of his past life, which makes a linear story hard to sort out. Not everything works for me in it, but when it does, it's highly enjoyable. I think of it at times like reading a prose novel. Sometimes when reading a book, do you ever like certain characters over the other ones or story lines over other ones that the author is weaving in the text? While reading, on one level does your mind goes: no, no go back to the other character, I like that one more or go back to that other storyline, I was getting into that one? Well, the same is true for Jimmy Corrigan in some ways, some parts of it appeal to me over others. Either way, it's an interesting read, and the art and layout are drafting table masterpieces. I'd heard that Chris Ware does all the art by hand, even the lettering, and when you look at it, it's jaw-droppingly detailed. If I had a minor quibble it's that just some of the panels are so small or more to the point, the lettering is so small, it's hard to read. But all in all, as I've said this could probably be done well in some sort of movie if handled properly. I think a good way to do Jimmy Corrigan is a combination of the film Harvey with Jimmy Stewart, in that the character was drawn into a fantasy world or daydreams and Slaughterhouse Five in the way the timelines were presented, nonlinear. If you've seen either of those movies, that might give you an idea. If you've never seen either movie they are worth checking out, as are the graphic novels mentioned. By the way, here are couple of podcast: one with Daniel Clowes

http://www.maximumfun.org/sound-young-america/dan-clowes-comic-artist-wilson-interview-sound-young-america

And the other with Chris Ware with Ira Glass's This American Life:
http://www.thisamericanlife.org/radio-archives/episode/178/superpowers#slideshow