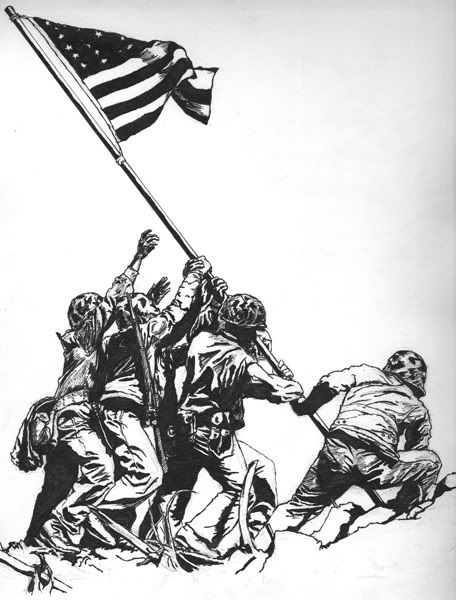 Sketch artist, Howard Brodie, died the other day at 94. He got his start working in California as a sports artist, but when WWII hit, he joined up and became a sketch artist for Yanks magazine, which included the European and Pacific theaters. During his time in combat, which went through four wars: WWII, Korean, French Indochina, and Vietnam, he never carried a weapon, instead preferring a pencil to chronicle the war. He drew and painted many scenes from Guadalcanal to the Battle of the Bulge.




Mr. Brodie covered major news events for CBS, including the Watergate hearings, and sketched at court trials, including war criminal Klaus Barbie in France, Black Panther Bobby Seale tied to a chair during the Chicago Seven trial, and Charles Manson and members of his murder cult in courtrooms in Los Angeles.

He also drew pictures at National Football League games, including the Super Bowl, at horse races and during the filming of war movies — Gregory Peck in "Porkchop Hill," John Wayne in "The Green Berets" and Francis Ford Coppola during "Apocalypse Now."

Oddly enough I assume there must be hundreds of sketches that he produced, but when searching the web trying to find images to post, there really wasn't that much. There is a book and DVD special called They Drew Fire, which is about Brodie and other such war artist. He received a Bronze Star for his service.