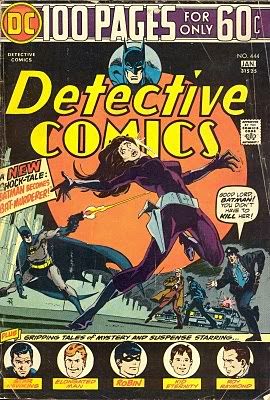 A friend and me used to talk comics over pizza along with other topics, but he queried about a Frank Miller article, who is famous for writing the limit series comic The Dark Knight Returns. At any rate Miller stated that the Batman used to wear a gun, and people seemed to have forgotten that. I forget why he even mentioned that, unless he used a gun in one of the Batman stories he had written. At any rate I seemed to remember the same article or either we both saw it on television or somewhere, and it sort of stuck with me: When did Batman carry a gun? I've certainly never encountered it. Granted I don't have a PhD, in Batman History, heck, I don't even have a Masters degree in the Doom Patrol. All kidding aside though the question has always been in the back of my mind. Well here the other day, I posted the question on an internet comic site, I figured there's gotta be a comic fan around there to point me in the right direction. And sure enough, someone sent me a link to go to.

Rather than swipe this guy's thunder, I'll just give you the link and if interested you can see the examples he gives with the whole Batman and gun thing:

http://sacomics.blogspot.com/2005/08/batman-and-guns.html

Now I probably know what you're thinking. Yeah, ok, you got me, there are some references with the Batman and guns, but I also feel this is sort of stretching the point a little to make a point.