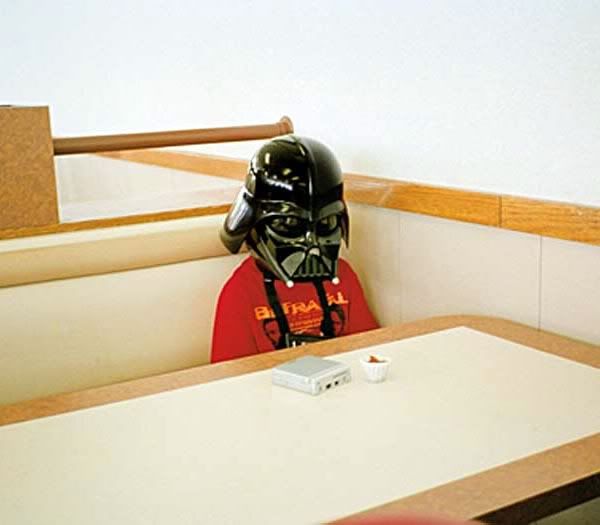 I am not a geek, I am a level nine dungeon master.

The weekend went fast and furious. My brother came down from Dallas for a visit, which was nice to have some company. My birthday came and went. I'm the big 60, so that's another milestone... I guess ;) He brought me some peaches, I forget the variety, but they were delicious, along with a couple of huge Pecos cantaloupes, which again were delicious. Boy that's hard to beat, those were the only Pecos cantaloupes I've had all year. He also brought me a Jerry Lewis DVD, The Ladies Man (Hey lady...). A lot of people might view Lewis as a has-been or whatever, but I think aside from being pretty adept at sustaining his career, doing a lot of noble causes like his annual telethons for MDA, he was also a pretty ingenious inventor and patented some of the special effects for movie productions, a writer, director; plus I do think he's a pretty funny comedian. I think his The Nutty Professor is far better than Eddie Murphy's remake, and some of his other films are pretty fun to watch too.

At any rate over the weekend we just talked and visited and ate out at a cafeteria here called Traditions, and on Sunday at a Mexican restaurant called Don Juan's that makes pretty good flautas. Saturday night we watched the Kirk Douglas movie, Lonely Are The Brave, which is described as a modern western. It's one of those movies where the world is moving onward, but the main character seems out of place in the progression of the world. In this case Douglas plays a cowboy that gets himself thrown into jail to help get a friend out of prison by means of escape. The friend refuses as he's turned over a new leaf. Douglas goes ahead and escapes from jail, and is pursued by the law. It has a lot of familiar character actors, a bit of corny dialog/humor, but overall an interesting film. The special features goes on to say it's one of Kirk Douglas's favorite roles, and also includes some other notables like Spielberg, and Michael Douglas's take on the picture.

I ran into this website, which has a podcast, which also is not to be confused with a similar site with similar material called Ifanboy.com. This one is out of the Dallas/Ft Worth area. I listened to the episode about Alva Underwood's Star Trek: Reference to the Novels. Plus they also discussed the last episode of the TV series, Lost, some movies like the latest Shrek movie, Iron Man 2, McGrubber, The Russell Crowe, Robin Hood movie, among other topics. The show is hosted by Scott Hinze, and I have to admit, takes a bit to getting used to his high pitched voice. But overall a worthwhile listen if you're into fan stuff.

Here's the link to that: http://www.fanboyradio.com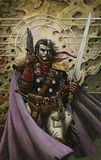 Later on that night, I read a couple of Grimjack comics from one of the collected books I'd bought. Grimjack can best be described as sort of a cross between maybe a SF Conan or a SF Dirty Harry character, but to me it has the feel of the movies, Escape From New York with Kurt Russell, or maybe the Road Warrior films, but with a different take on those films. It's a dystopian universe that it exist in, but also is a dimensional vortex for a lot of different worlds, so you can have magic there, dinosaurs-like lizard creatures, robots, pirates, witches, and whatever. There's also this sort of nightmarish/horror bent to it as well. It's pretty fun escapist reading if you enjoy that sort of thing.